An anal fissure is a small tear in the thin, moist tissue (mucosa) that lines the anus. An anal fissure may occur when you pass hard or large stools during a bowel movement.
Anal fissures typically cause pain and bleeding 
Treatment of acute fissure is medical management.
Treatment of chronic Fissure or anal ulcer is lateral spincterotomy. Closed Lateral spincterotomy is a minimal invasive procedure, patient will be discharged on the day of surgery.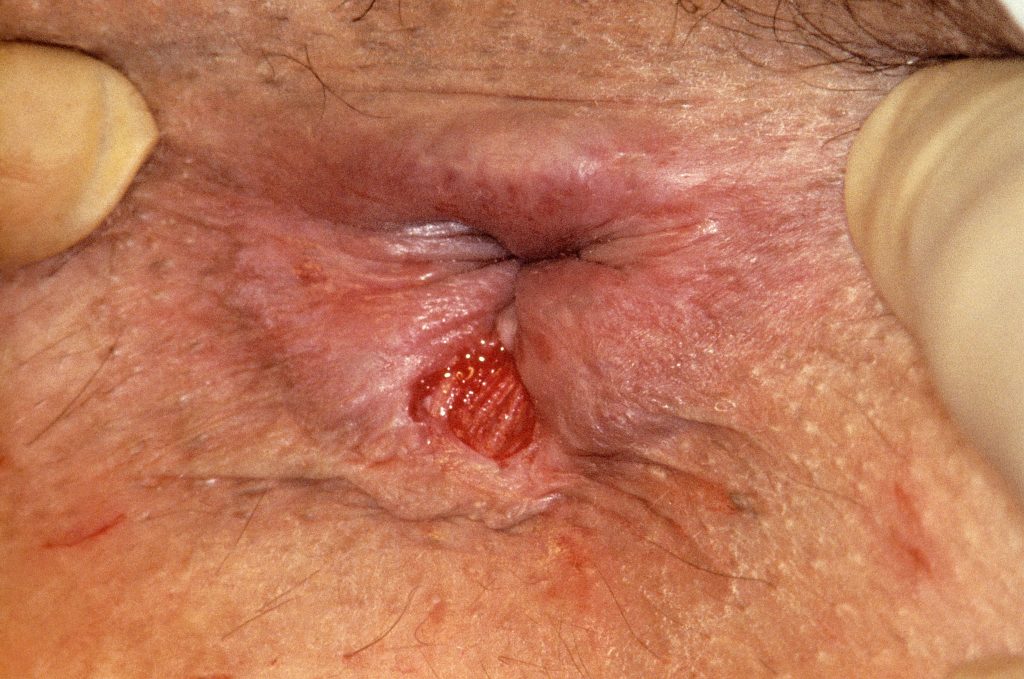 Anal Fissure- The Condition is Treatable
Talking about the anal fissure, it is characterized by a small tear or cut in the anus lining. The cracks that developed on the skin can lead to severe pain. Besides, after the bowel movements, you can face bright red-coloured bleeding. Sometimes, the condition can be severe enough to expose the deep muscle tissue. Even though the condition is not serious, however, you should not avoid this and consult professional anal fissure doctors as soon as possible.
The condition can affect young children, infants, and adults. As the constipation condition is a quite common issue among all, anal fissure also has become very common. In general, the tear in the anus lining heals within six to eight weeks on its own. If the condition persists for more than eight weeks, you should consider the condition as chronic. When you consult your doctor, he can suggest treatments that can promote healing and lower the discomfort, including pain relievers and some stool softeners. If you are in search of the best anal fissure doctors, you can always get in touch with Dr Baipalli Ramesh.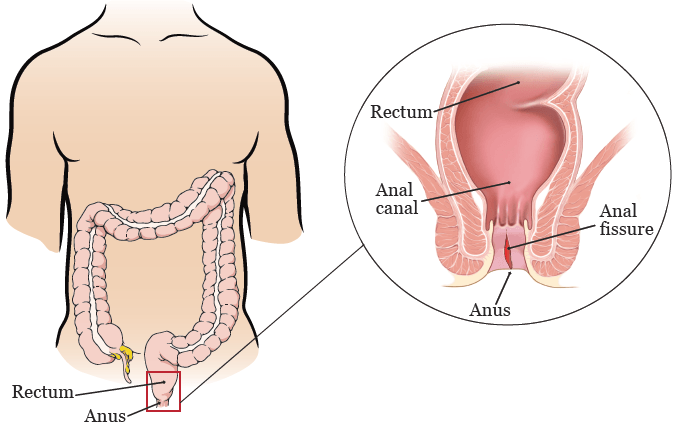 With years of experience in this field, he has specialized in advanced bariatric surgeries and laparoscopic procedures. He has done his surgical gastroenterology training in Sri Venkateswara Institute of Medical Sciences and was awarded Post Doctorial Certificate Course.
Some common symptoms of such health condition
You may not face the symptoms during the early stage, or they may appear normal. But after a few days, you may see some symptoms. As per Dr Baipalli Ramesh, some common symptoms that you can face are:
Burning or itching in your anal area

A visible tear in your anus' skin

Sharp pain in your anal area

Streaks of blood on toilet paper or on stools.
If you are facing these symptoms, it will be better for you to book an appointment with Dr Baipalli Ramesh.
What can cause the anal fissure?
Well, in general, the anal issue can happen when passing hard or large stools. Frequent diarrhoea or chronic constipation can also lead to tearing the skin around the anus. Some other causes are:
Spastic or overly tight anal sphincter muscles

A lower amount of blood flow to your anorectal

IBD- Inflammatory Bowel Disease, for example, Crohn's disease

Straining during bowel movements or childbirth
However, in some rare cases, you may face the anal fissure due to:
Herpes

HIV

Syphilis and more.
The condition is completely treatable, and all you need to consult with Dr Baipalli Ramesh, one of the best anal fissure doctors, popular for offering effective treatments for different health conditions.
The best treatment option for an anal fissure
If you have an acute fissure, medical management will be the best treatment option. However, for a chronic fissure or also called anal ulcer, you can go for the Lateral Spincterotomy. Dr Baipalli Ramesh offers professional closed Lateral Spincterotomy that is a minimally invasive procedure. You won't feel much pain during the procedure and can go home on the same day of surgery. So, go on and book your appointment now.
ASSOCIATION CERTIFICATIONS